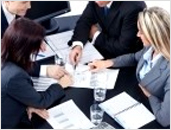 The Company was incorporated as a Private Limited Company on 17th September,2007,which got later converted into Public Ltd Co. and and its equity got listed on 15th October, 2009. It has 48,000 approx. shareholders and is based in Mumbai.
By virtue of the order passed By High Court on March 21, 2009, the entire steel business of the Company was transferred by way of demerger to Essar Steels Limited
In order to diversify the business ventures, the Company is currently trading in Development rights and is exploring opportunities in real estate development and redevelopment projects. The company is focussing on activities related to trading of flats, development rights and investment in real estate, if right opportunity exists.In order to utilize their expertise and knowledge of the Management ,the Company is undertaking activity of trading in flats.